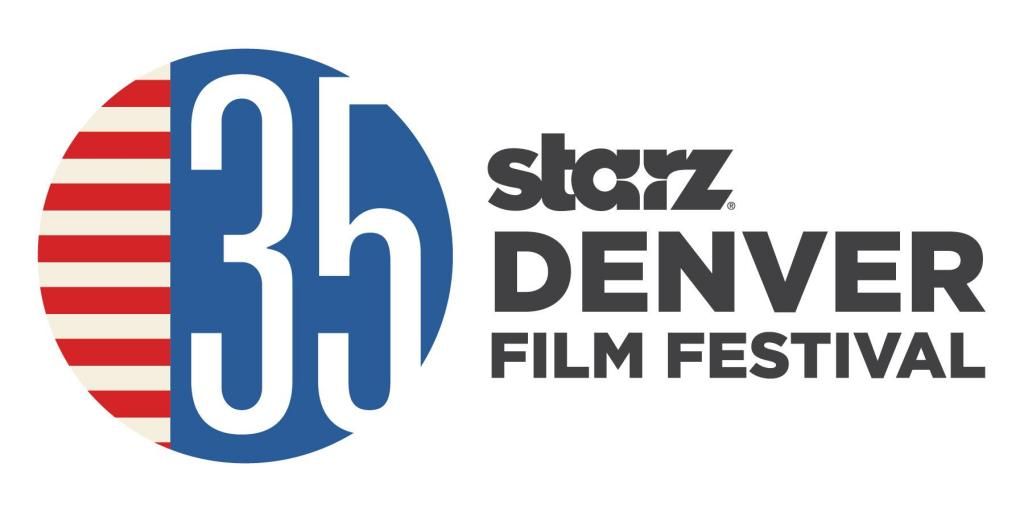 If you're in the vicinity of Denver, between November 1-11, you might want to head out to the 35th Starz Denver Film Festival for the Watching Hour program. Due to receive the Career Achievement Award is Tippi Hedren and the Rising Star Award will be going to Zoe Bell. As well as this there will be a ton of movies playing, with special guests appearing, including The Birds, The Amityville Horror, The ABC's of Death and John Dies at the End. Full details below.
THE 35TH STARZ DENVER FILM FESTIVAL ANNOUNCES LINE-UP AND
AWARD RECIPEINTS FOR THE WATCHING HOUR PROGRAM
- Tippi Hedren to receive Mayor's Award for Career Achievement
- Zoe Bell in person to receive Rising Star Award
DENVER (October 22, 2012) -- The 35th Starz Denver Film Festival (SDFF), presented by Starz and produced by the Denver Film Society, announced today its Mayor's Achievement Award and Rising Star Award. Watching Hour line-up and panel. SDFF's Watching Hour program, sponsored by Alamo Drafthouse, Argonaut Wine & Liquor, and Basil Doc's Pizza, offers its cultish fans an excellent selection of offbeat cultural essentials and cinema oddities.
"We're honored and delighted to be presenting awards to two amazing women, Tippi Hedren and Zoe Bell. Their paths through Hollywood couldn't be more different but their shared presence draws a common thread through generations of film and the exciting thrills and performances that have delighted countless film-goers," said Programming Manager, Keith Garcia.


Tippi Hedren will be presented with the 2012 Mayor's Award for Career Achievement on November 9 at the Watching Hour screening of her classic thriller The Birds. Hedren, who has been recently portrayed by Sienna Miller in the HBO production, The Girl, has appeared in nearly 50 films, including the new feature Free Samples which will screen at this year's Festival.
New Zealand stunt double and actress Zoe Bell will receive the 2012 Rising Star Award during a special presentation of Death Proof on November 3. Best known as Uma Thurman's stunt double in Quentin Tarantino's Kill Bill Vol. 1 & 2, that career highlight followed earlier stunt work on many television shows, including Xena: Warrior Princess (doubling for Lucy Lawless). Beginning with an acting turn in Tarantino's Death Proof which showcased not only her charm but her stunt ability, Bell has been cast in a steady stream of roles that have taken her into an exciting new direction of balancing acting and intense stunt work.
In addition to these very special guests and In-Person appearances from directors Michael Stephenson (The American Scream) and Don Coscarelli (John Dies At The End), there will also be a special Zombie Town Hall Meeting, featuring the "Godfather of Zombies", George Romero and writers Max Brooks (World War Z) and Steven Schlozman (The Zombie Autopsies). The panel takes place on November 7th and is sponsored by the Mile High Horror Film Festival and Exhibit A Pictures who will be shooting the event for an upcoming special produced by Romero and also featured in Exhibit A's upcoming feature documentary DOC OF THE DEAD.
A VERY SPECIAL COMMEMORATIVE POSTER
To pull all of this year's Watching Hour events and guests into one amazing commemorative piece that fans can hold onto forever, we are proud to present a limited edition Watching Hour poster that has been designed by acclaimed MONDO poster artist Jay Shaw and that will be on sale at the Denver FilmCenter box office beginning November 2.


SDFF presents an eleven-day full festival program, including red carpet galas, special presentations, international and independent films, industry panels, workshops, achievement awards and tributes.
To keep up to date with the Starz Denver Film Festival, visit www.denverfilm.org/festival, like the SDFF Facebook page www.facebook.com/denverfilmfestival, follow @DenverFilm on Twitter, and join the conversation by using the #SDFF35 hashtag.
THE WATCHING HOUR
Get ready, constant watchers, to venture to a place where cinema cracks open to reveal its hidden core. A primal place where the fantastic meets the terrifying, where you'll see things you thought existed only in your wildest dreams and your sweetest nightmares. This is The Watching Hour.
PANEL additionally sponsored by Mile High Horror Film Festival and Exhibit A Pictures
Join horror icon George A. Romero (Night of the Living Dead, Dawn of the Dead), Max Brooks (World War Z), and Steven Schlozman (The Zombie Autopsies) for a live, trans-generational salon talk on the rise of zombie fandom, the role and impact of the modern zombie on popular culture, and practical matters like: how to zombie-proof your car.
Co-Sponsored by Mile High Horror Film Festival and Exhibit A Pictures who will be shooting the event for an upcoming special produced by Romero and which will also be featured in Exhibit A's upcoming feature documentary DOC OF THE DEAD.
Classic Screenings with Special Guests
The Amityville Horror - (DIRECTOR Stuart Rosenberg) - The classic that terrified a generation, based on paranormal events said to have befallen the Lutz family upon moving into a Long Island home. James Brolin and Margot Kidder star. Presented as a Double Feature with SDFF 35 documentary My Amityville Horror.
The Birds – (DIRECTOR Alfred Hitchcock) – SDFF 35 special guest Tippi Hedren may be best remembered for her role in Hitchcock's bizarre thriller about a sea side town that is inexplicably attacked by a wide variety of terrifying birds. Her turn in the film led to an additional film with Hitch and a long career in Hollywood that continues to blossom.
Death Proof – (DIRETOR Quentin Tarantino) - SDFF 35 special guest Zoe Bell is memorably featured in Quentin Tarantino's 2007 meta-slasher film Death Proof as one of a bevy of film shoot cuties (including Rosario Dawson and Mary Elizabeth Winstead) who are hunted down by psychotic stunt driver (Kurt Russell) who uses his car as his weapon.
Feature Films
The ABCs of Death - (DIRECTORS Kaare Andrews, Adam Wingard and Simon, Barrett, Angela Bettis, Adrián García Bogliano, Bruno Forzani & Hélène Cattet, Jason Eisener, Ernesto Díaz Espinoza, Xavier Gens, Jorge Michel Grau, Lee Hardcastle, Noburo Iguchi, Thomas Cappelen Malling, Anders Morgenthaler, Yoshihiro Nishimura, Banjong Pisanthanakun, Marcel Sarmiento, Jon Schnepp, Srdjan Spasojevic, Timo Tjahjanto, Andrew Traucki, Simon Rumley, Nacho Vigalondo, Jake West, Ti West, Ben Wheatley, Yûdai Yamaguchi) - 26 chapter anthology that showcases death in all its vicious wonder and brutal beauty.
The American Scream - (DIRECTOR Michael Stephenson IN-PERSON!) - From the director of Best Worst Movie (SDFF 32) comes this documentary about "home haunters," dedicated folk who spend all year transforming their homes into neighborhood haunted houses for Halloween. Director in person.
Headshot - (DIRECTOR Pen-Ek Ratanaruang) - After an ex-cop in Bangkok is unjustly imprisoned, he becomes a hit man targeting above-the-law criminals and corrupt politicians. Surviving a bullet to the head, he awakens seeing the world upside down.
John Dies at the End - (DIRECTOR Don Coscarelli IN-PERSON) - A bizarre drug called "Soy Sauce" allows two men to see things between realities - and puts them in the middle of an interdimensional war. Based on David Wong's cult novel.
The King of Pigs - (DIRECTOR Yeun Sang-ho) - In this powerful animated film aimed at adults, two South Korean classmates meet and relive the horrors of being bullied during their middle-school years.
My Amityville Horror - (DIRECTOR Eric Walter) - Oldest son Daniel comes forth to set the record straight about the Lutz family's reported 1975 haunting in Amityville, New York, that captivated the world.
WRONG - (DIRECTOR Quentin Dupieux) - From Rubber director Quentin Dupieux: an average guy wakes up at 7:60 a.m. to find his dog missing, and sets out on quest for his pet's return in a world that has upended itself.
Tickets for the 2012 Starz Denver Film Festival:
Individual tickets are available for purchase online at denverfilm.org or at two box office locations, Denver Film Center/Colfax (2510 East Colfax Avenue, Denver, CO 80206) or the Starz Denver Film Festival Pavilions Ticketing and Information Center (500 16th Street, Suite #188, Denver, Co 80202). Six Pack tickets to any regularly priced films and Matinee Six Packs for screenings Monday – Friday before 5:30pm are now on sale. Six Pack and Matinee Six Packs are available to both Denver Film Society Members and Non-Members and can be purchased online at denverfilm.org. Patron Packages are available for advanced ticket selection and to ensure seating at Red Carpet Presentations and Special Presentations. Contact Alison Greenberg to purchase a Patron Package at (303) 595-3456 ext. 229 or alison@denverfilm.org.
About the Denver Film Society:
Founded in 1978, the Denver Film Society (DFS) is a membership-based, non-profit SCFD Tier II cultural institution that produces film events throughout the year, including the award-winning Starz Denver Film Festival and Film on the Rocks. The Denver FilmCenter/Colfax presents film programs daily and is Denver's first and only year-round cinematheque. Members of DFS support one-of-a-kind programs reaching more than 200,000 film lovers and film lovers-in-training each year.